Simplicity Office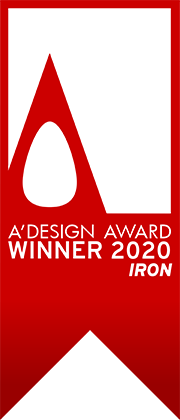 2020 A'Design Award IRON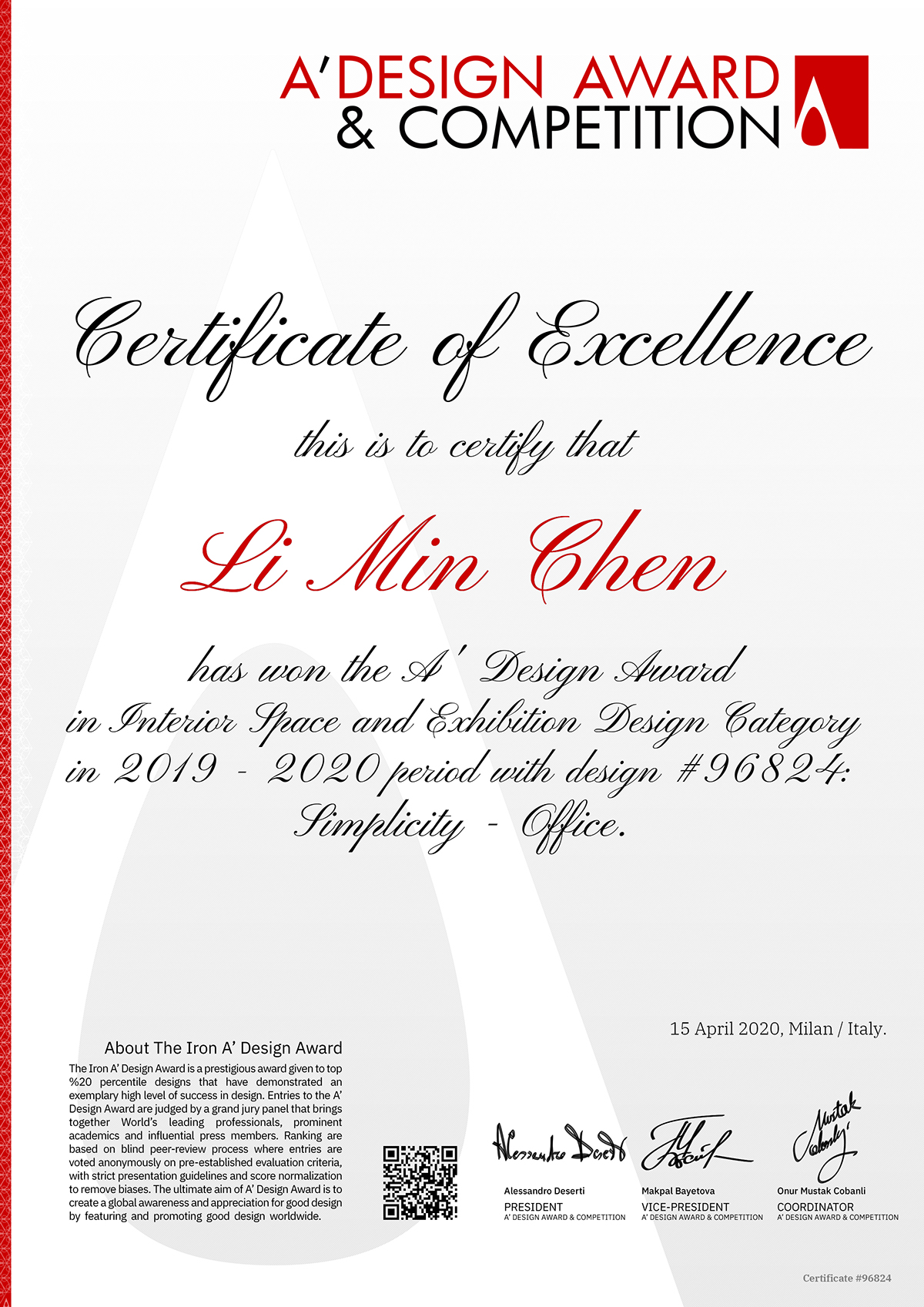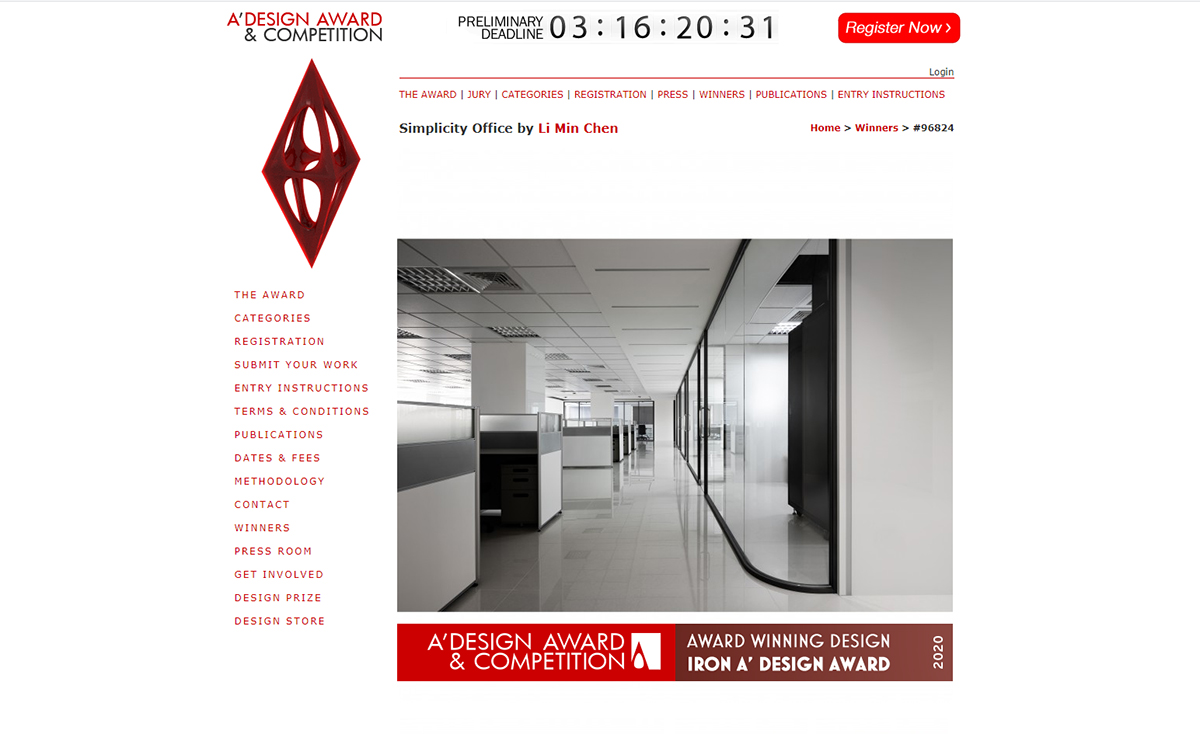 INSPIRATION

Eliminating excessive resplendent decorations and spatial arrangement, adopting a large area of clean white foundation with the combination of glass and iron piece to create the simplified and open visual effects; the element of LED light strips is further added to segment space via the light sources.

UNIQUE PROPERTIES / PROJECT DESCRIPTION

This design project is based on modern style as the fundamental color tone, the main color tone adopted dignified and tranquil grey for the display with the match of pure white color, while extremely modern craftsmanship and techniques are further applied to deconstruct the spatial aesthetic sentiment.

OPERATION / FLOW / INTERACTION

What is worth mentioning is the design of the spiral staircase within the space adopted an arc elegant line to balance the masculinity of the space, where the application of steel panel and arc-shaped glass simplified the volume of the staircase; as for the positioning of the staircase, a location nearby the balcony has been chosen to gently correspond with the landscapes.

CHALLENGE

The entire space allowed the new and the old to form a strong contrast and conflict via iron piece and glass, thereby stimulating extraordinary spatial resplendence; exquisite design ideas are put into the modern style, eliminating sophistication with simplicity to create a bright, spacious and elevated space, while the use of different materials, the sense of transparency under the variation of lights and shadows as well as the virtual spatial volume stack to form the sensual spatial new looks.